Accelerator Research, Cancer Treatment, Food Treatment, Fusion Research, Isotope Production, Lithography Applications, Mineral Mining, Nuclear Industry, Plasma Physics, Radar, RF Amplifiers
Tube RF Amplifiers
RF Amplifiers
Ampegon designs and delivers special RF amplifier systems based upon vacuum tubes, klystrons, inductive output tubes (IOTs) and solid-state technology.
Our speciality is handling RF power ratings of up to 2 megawatts and frequencies up to 200 MHz with vacuum tubes; up to 500 MHz with solid-state technology, and frequencies up into L-band (1.3 GHz), S-band (3.6 GHz) and C-band (5.7 GHz) in the case of klystron tubes or IOTs. Such amplifier systems typically find applications in various scientific fields, such as particle accelerators and plasma experiments.
As experts in the field of high power, high frequency RF, Ampegon offers consultancy for studies, plant engineering and project assignments, as well as specialist in-house design and manufacture. Our engineers can offer customized solutions for a wide range of industrial applications.
Catalogue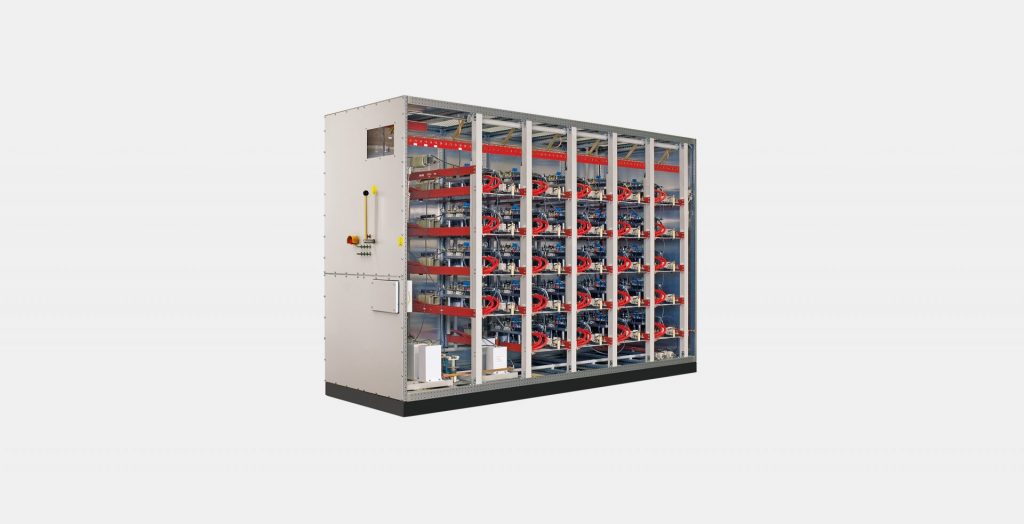 KEY FEATURES
RF amplifiers up to 2 MW and frequencies up to 1300 MHz
Protection and regulation of RF power under all kinds of VSWR conditions
Short pulse (several 

µs

) and long pulse (several ms) HV modulators available
High power solid state or tube based solutions (triodes, tetrodes, IOT's, klystrons)
Overall system solutions combined with power supplies, HV modulators, exciters, synthesizers, oscillators, LLRF
Continuous wave (CW) or pulsed operation