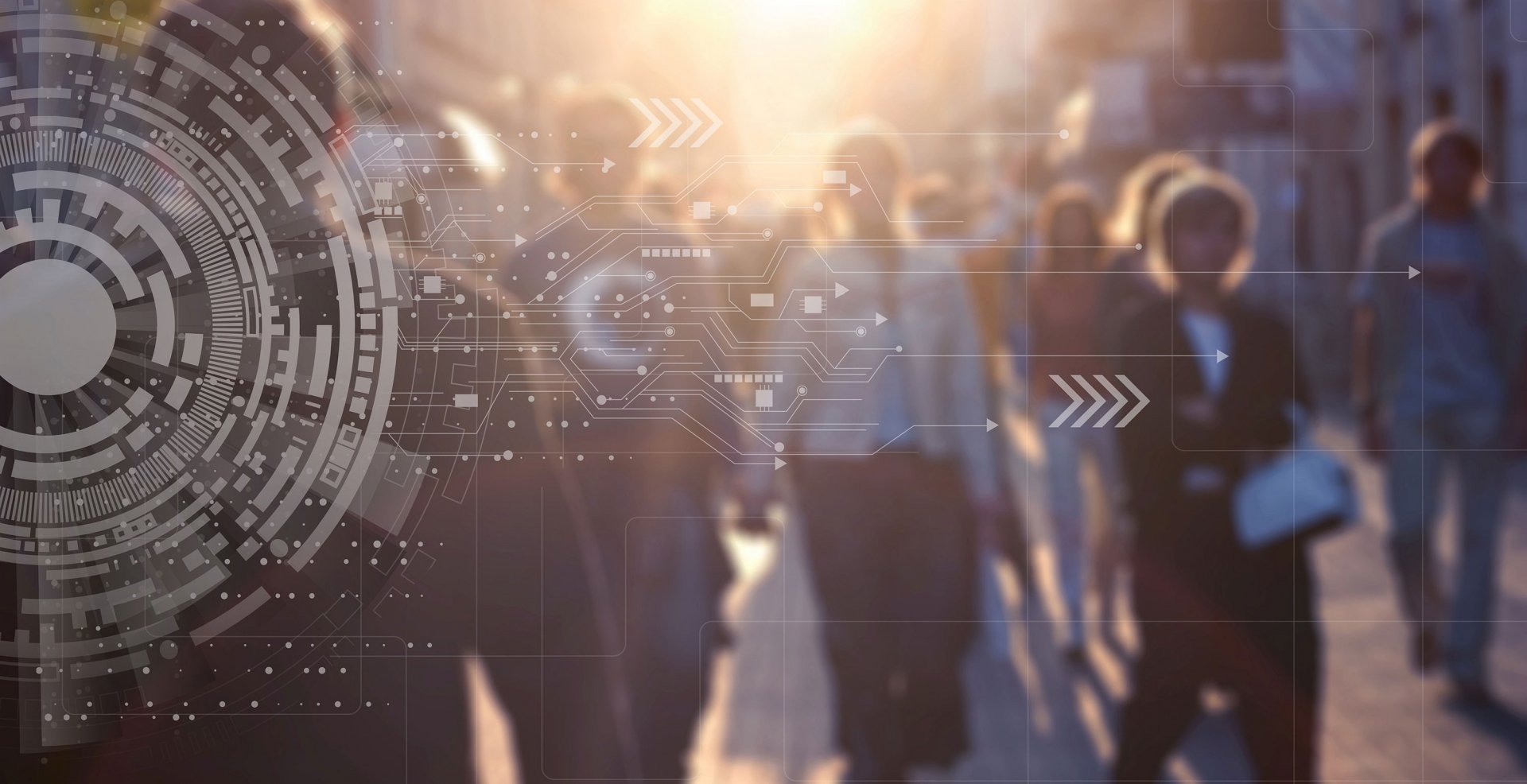 High Frequency Innovation
Ampegon imagines, designs and builds innovative RF and High Energy Power Supplies for novel applications in Science, MedTech, Industry and Broadcasting.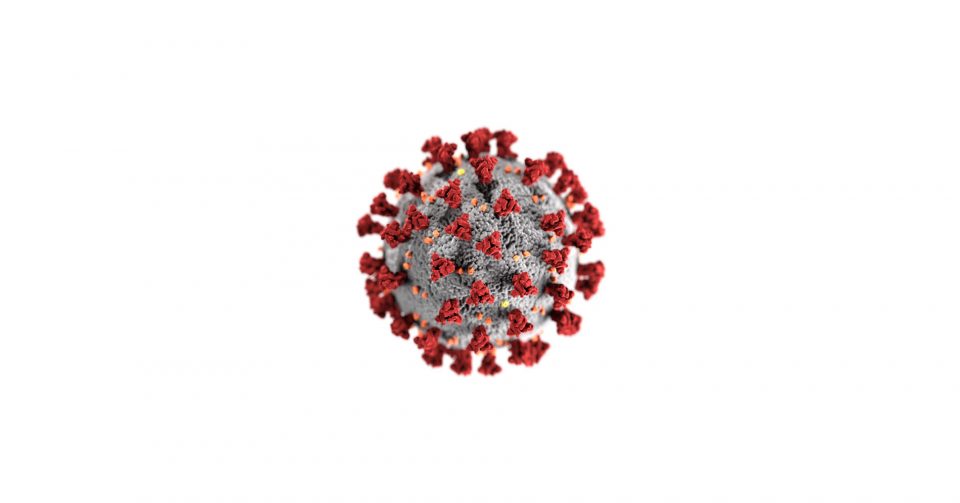 News
Baden – Switzerland, May 11th, 2020 COVID-19 Coronavirus Update – May  As the Covid-19 ...
Ampegon serves the global Science, MedTech, Industry and Broadcast markets with an extensive product range tailored to customer needs in these strategic fields.
Who We Are
Ampegon Power Electronics AG is a new company, founded in Switzerland in the summer of 2019 by the Italian industrial group Aretè & Cocchi Technology, which has taken over all strategic assets of Ampegon AG.
Ampegon Power Electronics serves the global Science, MedTech, Industry and Broadcast markets with an extensive product range tailored to customer needs in these strategic fields. The products and services stand for innovation, advanced technology and premium quality systems.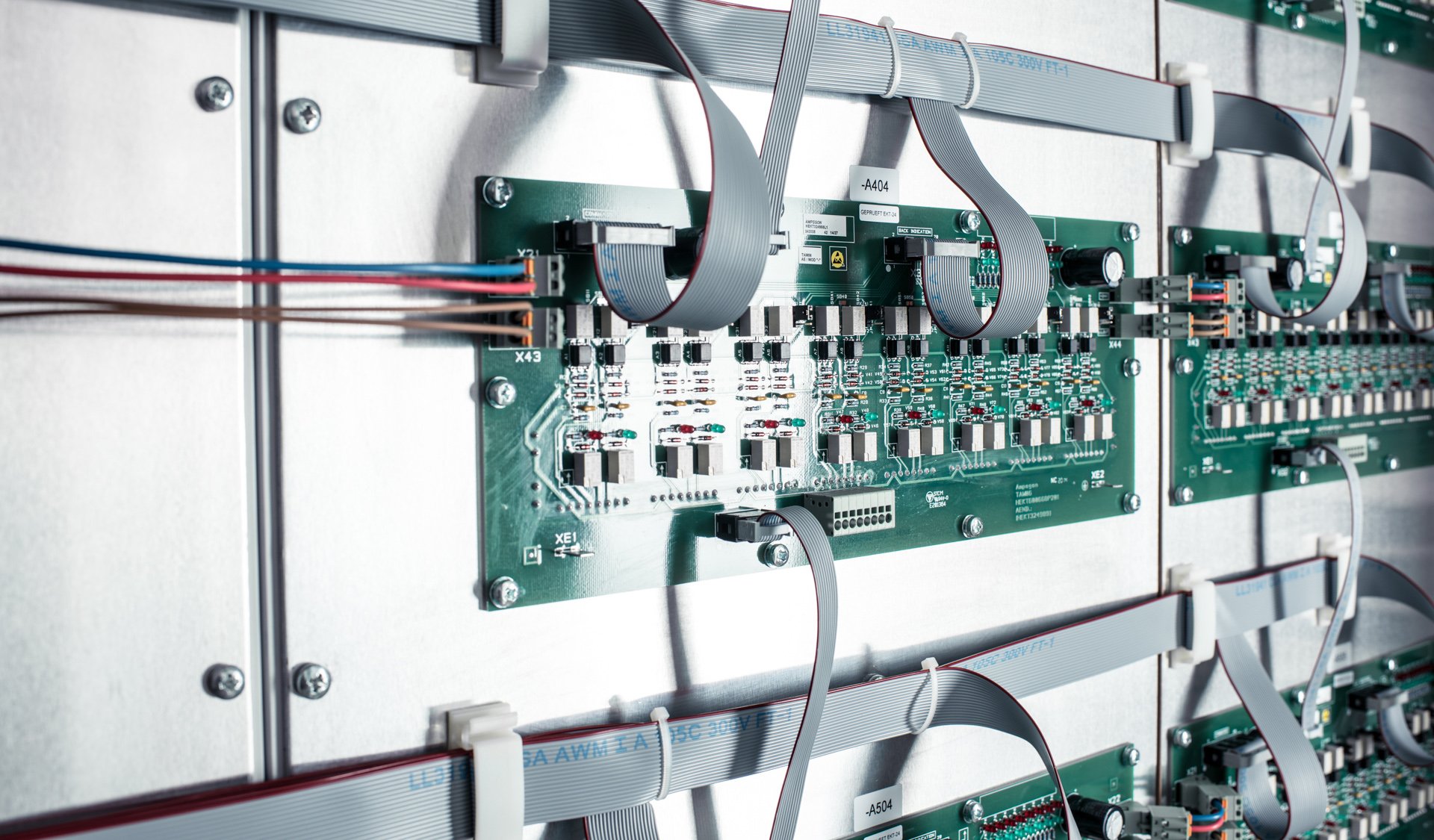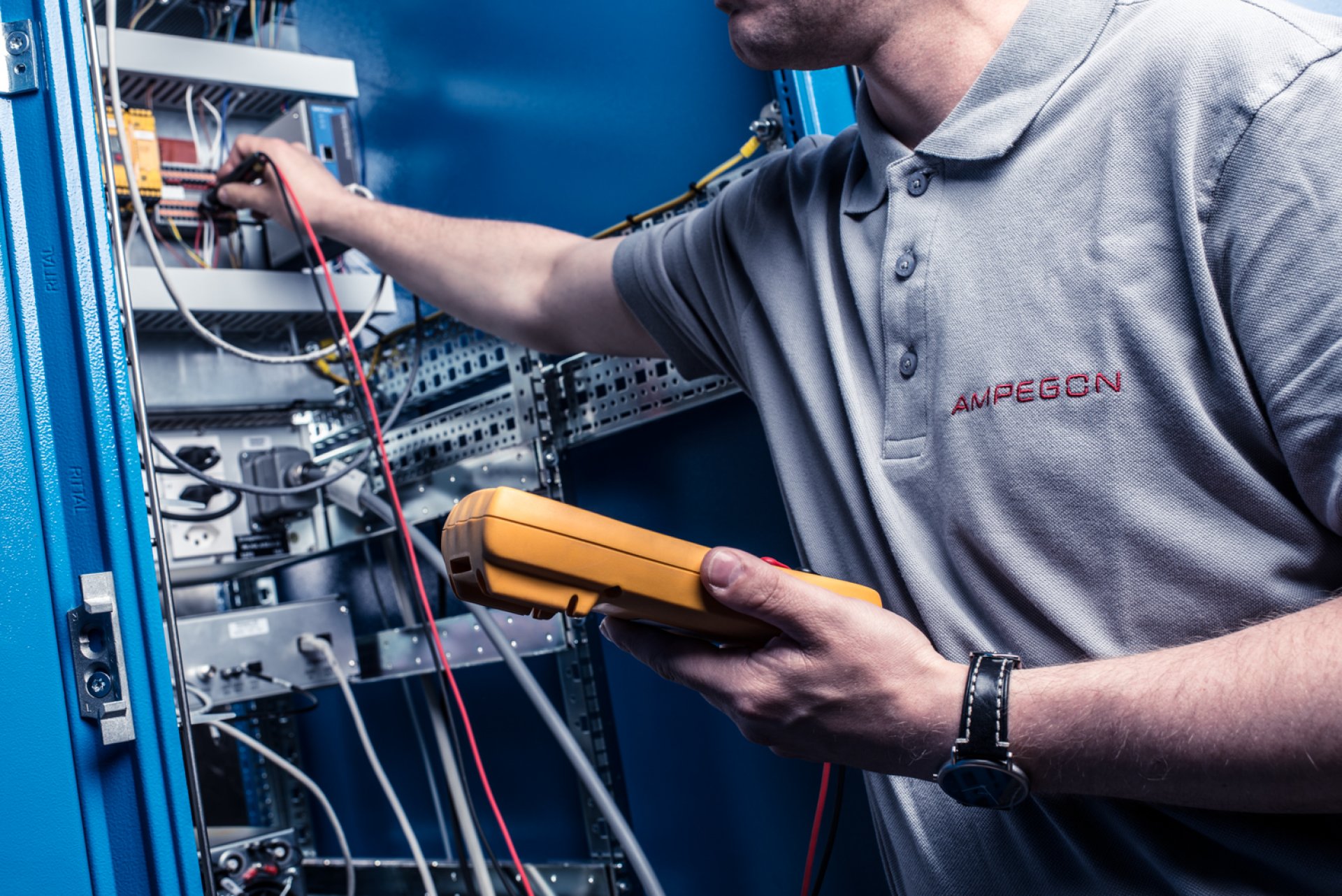 Our Services
Ampegon recognizes the importance of high quality customer service and the need to invest in outsourced service support. Maintenance programs and annual support contracts reduce unbudgeted costs. Customer service products secure spare parts availability, and provide preventative maintenance programmes, which allow customers to ensure their systems achieve optimal performance while extending their lifetime.
We offer solutions that provide services either as one-off support visits on demand, or as a regular preventative maintenance visit. Several support packages compiled in a service level agreement (SLA) can be stacked to fit best the customer's needs.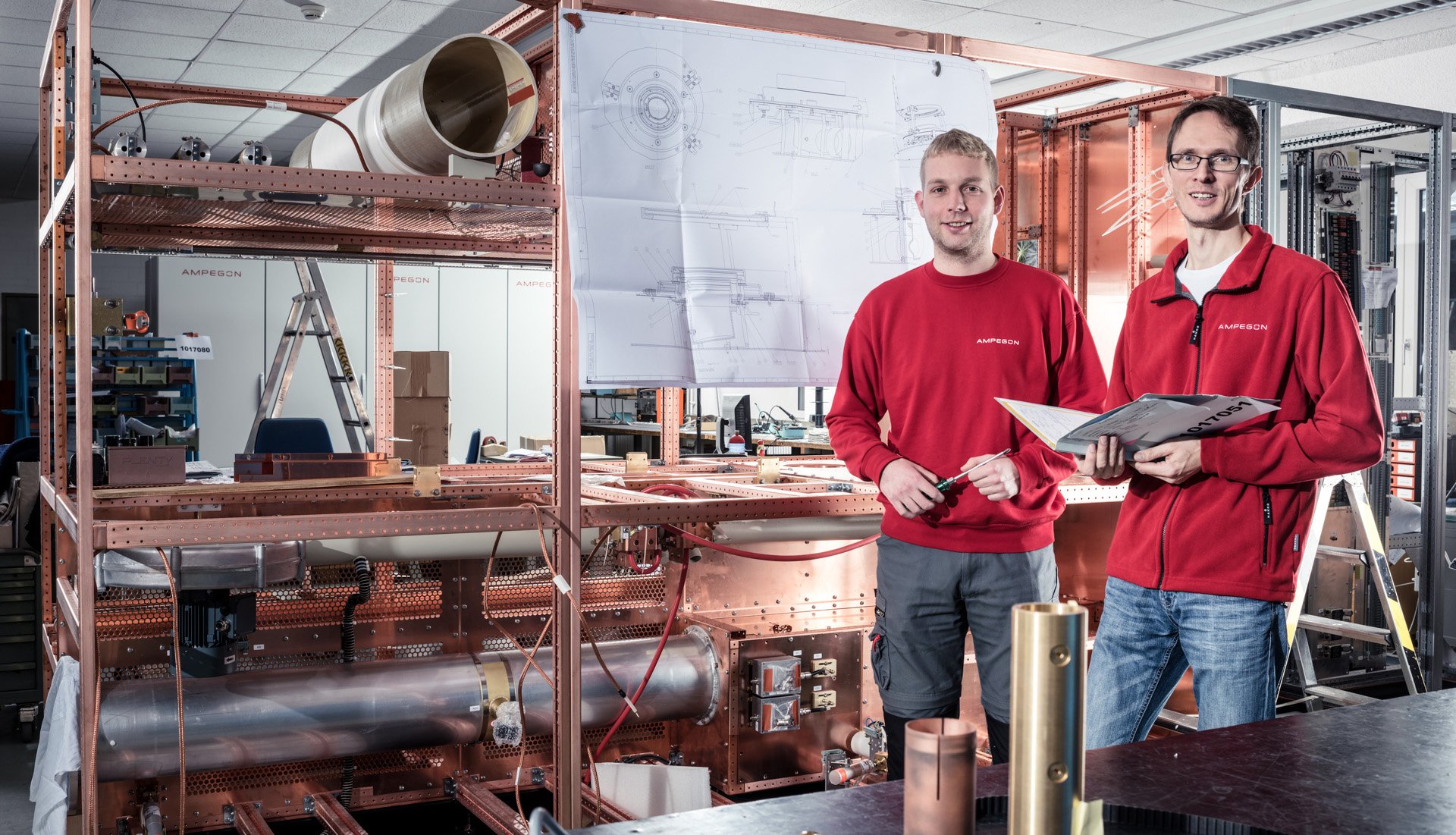 Support
Our Support Includes
On-site installation and commissioning
Training
Hotline support
Maintenance
Spare parts and repair service
Service Level Agreements SLA
Modernization and upgrade programs
Field services and site surveys
Assistance is available from Ampegon during business hours 8:00 to 17:00 weekdays (Swiss Time).
For more information regarding technical support services, please contact support@ampegon.com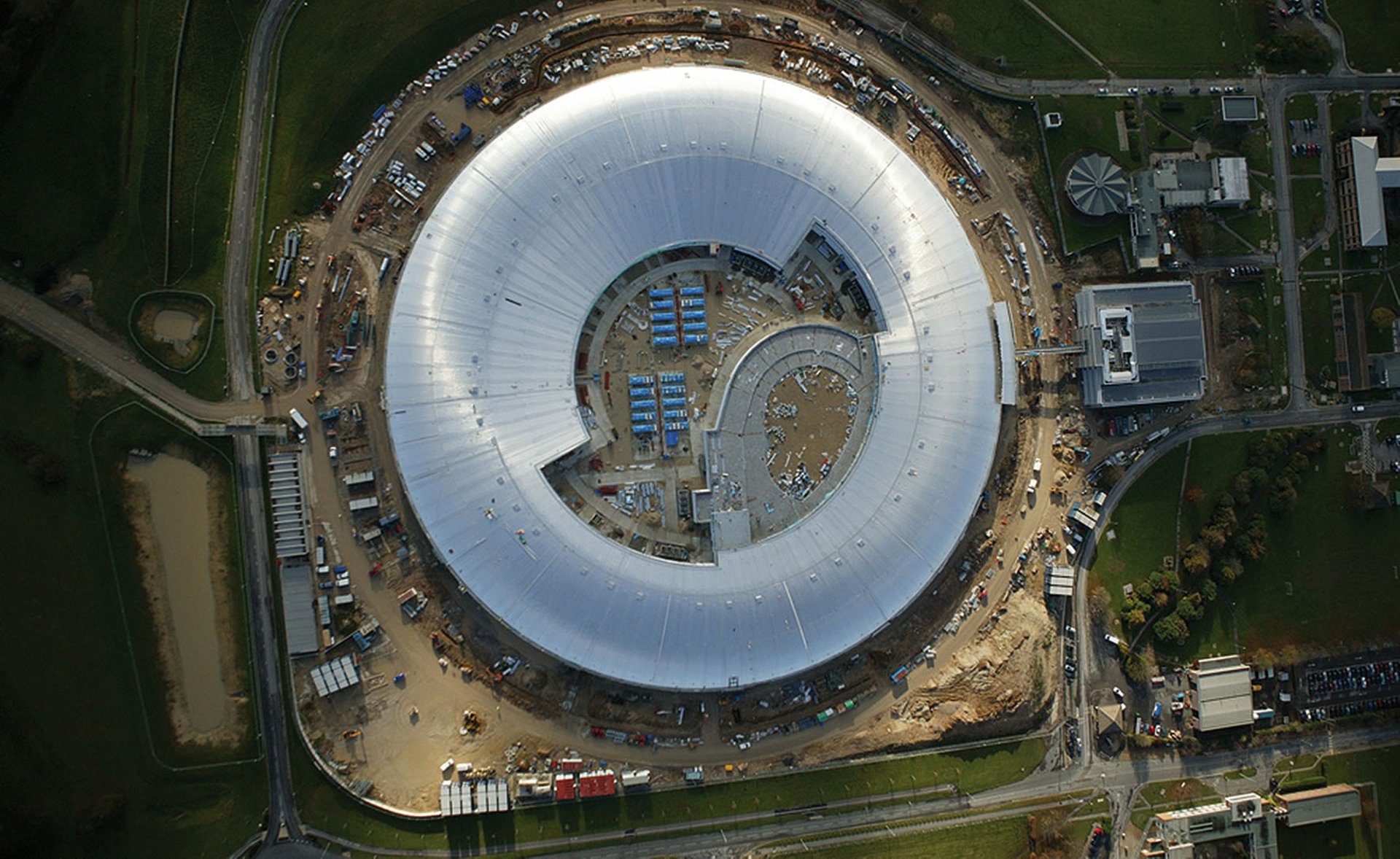 Case Studies
Deep within the Diamond Light Source synchrotron ring, Ampegon RF amplifiers provide the power source for this £260m advanced scientific research facility.
The Australian Plasma Fusion research facility investigates the principles of plasma physics and ideas for improved magnetic design of fusion reactors, using Ampegon's RF Amplifier.
Inside the Wendelstein W7-X nuclear fusion research centre in Greifswald, Germany, high voltage power sources from Ampegon are helping pave the way for a brighter, cleaner future.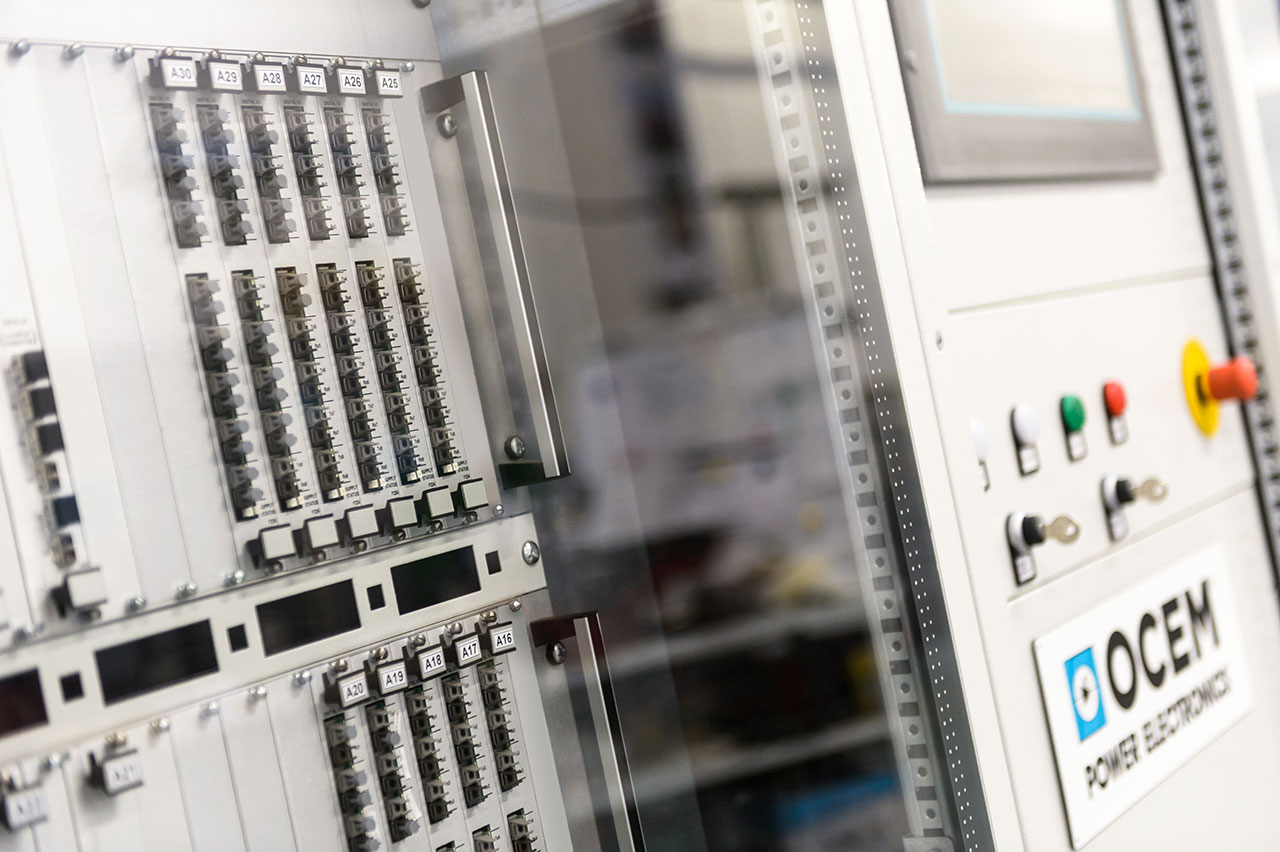 United to Power
Together with OCEM Power Electronics, Ampegon Power Electronics is a powerful market leader in radio-frequency amplifiers and high-voltage and high-current power systems for sectors ranging from experimental nuclear fusion plants to particle accelerators, from radio transmission systems for the media to pulsed technologies for MedTech.
Aretè & Cocchi Technology is an industrial group devoted to innovation, technology and growth. Established in 2010 by Gino Cocchi, today A&CT consists of eleven companies that employ more than 500 people worldwide. We feature manufacturing in Italy, France, the U.S., China and Switzerland; commercial and technical centers in more than 15 countries; and sales in over 90 countries.
Discover the A&CT network
Where we're located
Ampegon Power Electronics AG
Kreuzweg 11
5400 Baden
Switzerland
Email:  info@ampegon.com
Phone: +41 58-710-44-00
Get In Touch
Please check your region below and fill out our contact form.
Our Sales team will contact you as soon as possible.