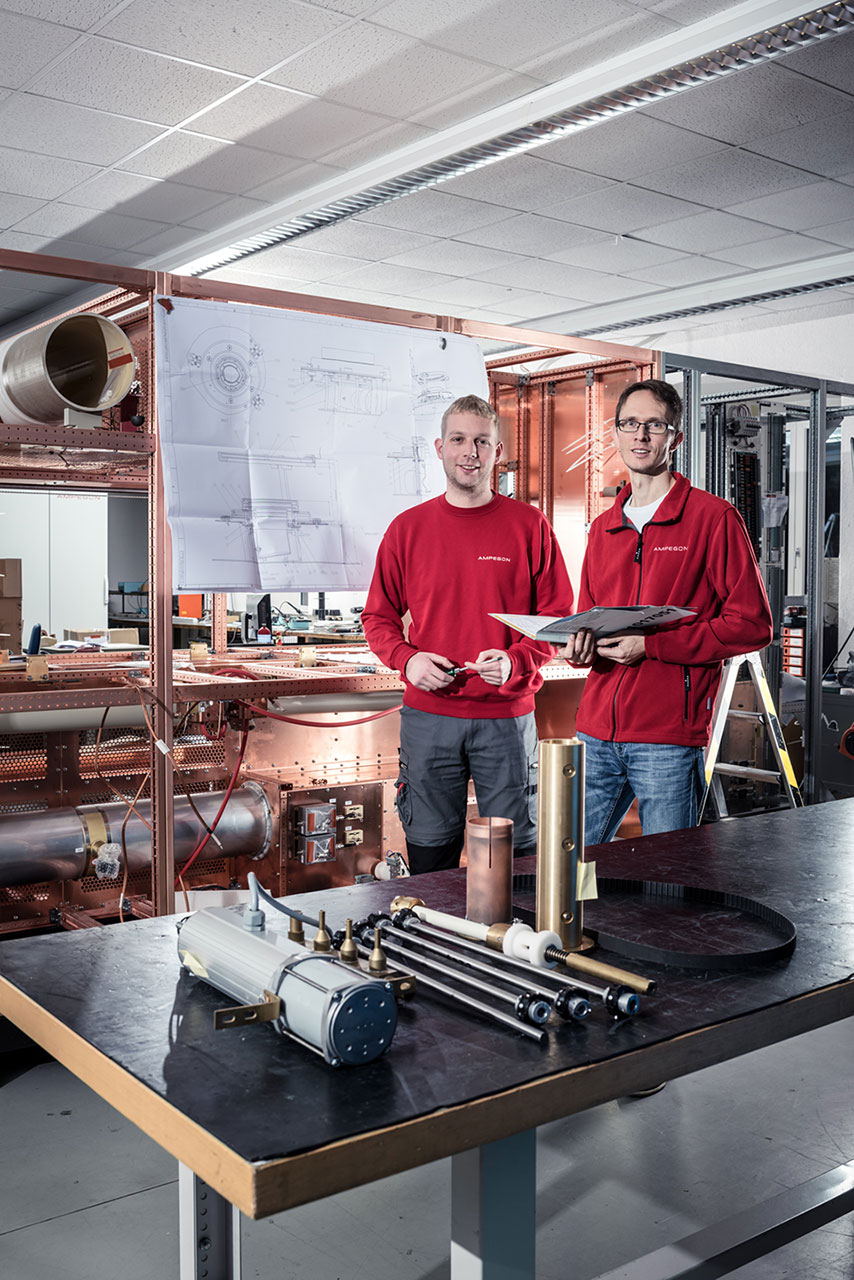 Customer Support
Ampegon continues to provide customer support long after our products leave the factory. For every product build, Ampegon provides warranty for 12 months following installation/commissioning as standard. Even once the warranty expires, you are not on your own: Ampegon pledges to continue providing assistance with spare parts and component obsolescence management for at least 10 years.
We have brought together information about the most-frequently requested support services on our website, including access to our After-Sales team for spare parts, service visits, control system upgrades and extended warranty options, and contact details for our service support team who can assist with returns, repairs obsolescence management and warranty issues. Each of these topics are covered on our eService pages. For any other issues, please contact us.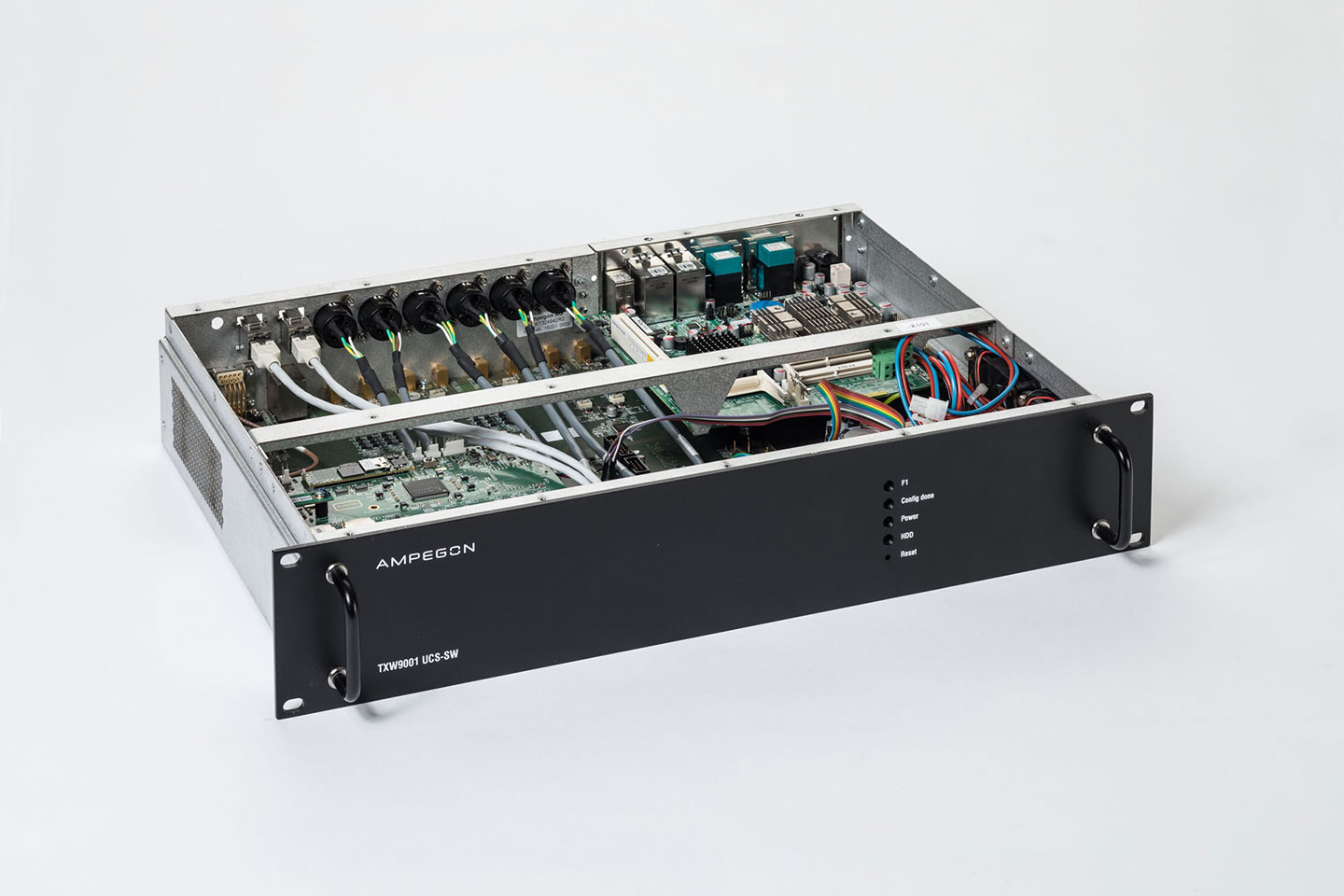 Spare Parts
Every system requires a stock of spare parts if operational up-time is to be maximized. Each of Ampegon's systems are designed to be as user-friendly as possible when it comes to replacing spare parts. However, when the inevitable fault occurs, it's helpful to have a spare part to hand. Ampegon characterizes spares as either critical, recommended, or consumable.
Please contact our After-Sales Support team to check if you have sufficient stock of spares.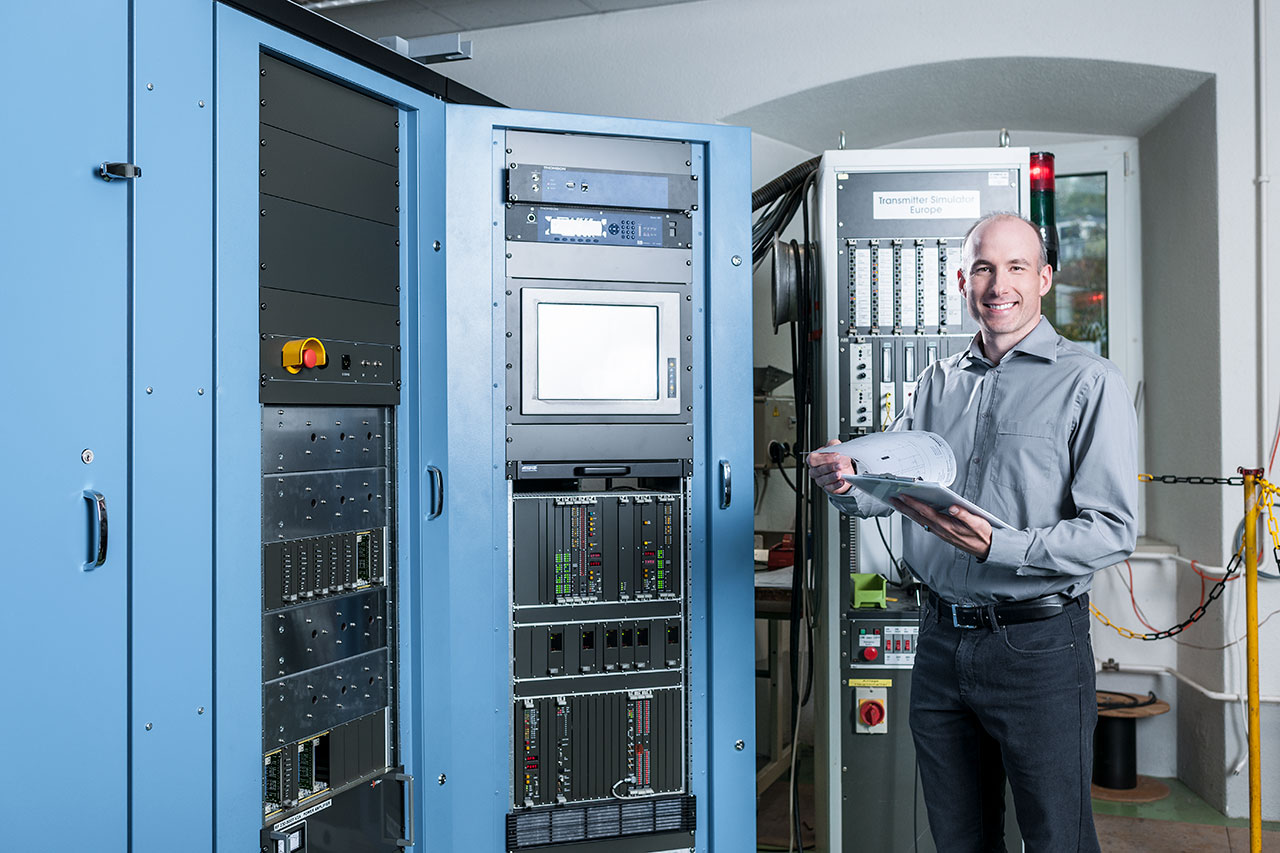 Control System Upgrades
As part of Ampegon's commitment to supporting legacy equipment, we now offer retrofitted UCS control systems for (post-1997) ECAM-, ECOS- or ECOS-II generation control systems. Component obsolescence mean that suppliers of the spares for these control systems have discontinued supply, meaning no further spares can be sourced.  Therefore, Ampegon can offer a fit-form black-box replacement for your older generation control system, replacing 23x obsolete boards with 3x rack-mount units and extending the life of your Ampegon system at a fraction of the cost of a total replacement.
Please contact our After-Sales Support team if you'd like a quotation for an UCS Upgrade.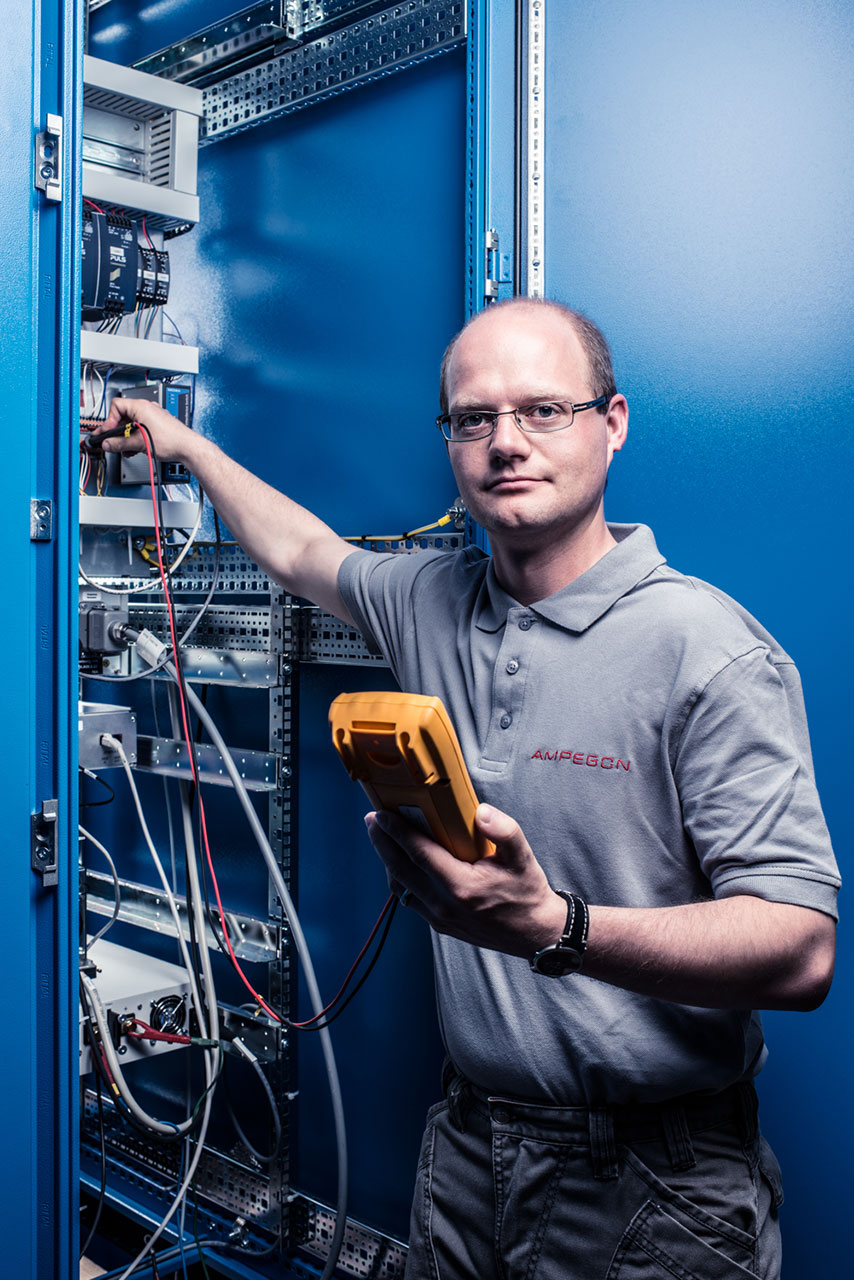 Extended Warranty and Servicing
Ampegon commits to providing servicing support to your engineers to maintain your systems and maximize their lifetimes. Previous Ampegon systems have worked at full capacity for over 40 years with correct servicing and maintenance!
If you need an engineer visit to inspect and maintain your critical equipment, please contact our service team by emailing support@ampegon.com with your equipment details and requirements.
Additionally, Ampegon offers continuous extended warranty and service packages at a fixed price, so long as they are agreed anytime before a delivered system's warranty expires. This can range from full system warranty supported by an annual service visit, to priority spares reserved and kept on stock for your system, to priority email or telephone support.
Simply contact Us with your requirements and we can create the right plan to suit your needs and your budget.
Contact Us
Please fill out the contact form, specifying which service you need.
Our team will contact you as soon as possible.