Ampegon has decades of experience designing high energy power supplies for world-class research facilities and medical centres, featuring particle accelerators, high field electromagnets and fusion experiments. Their work demands cutting edge scientific research and strive for the limit of technological performance to advance human understanding of material science, medicine, engineering, biology, particle physics and plasma science.
Providing pulsed power in an accurate and controlled manner is critical to many scientific endeavours and industrial processes. Precise control not only facilitates the critical processes being achieved, but also increases energy efficiency and reduces operating costs.
Ampegon has a number of proprietary technologies specifically intended for pulse modulators operating at high power and high repetition frequencies, and is well equipped to design custom solutions for unique applications upon request.
Products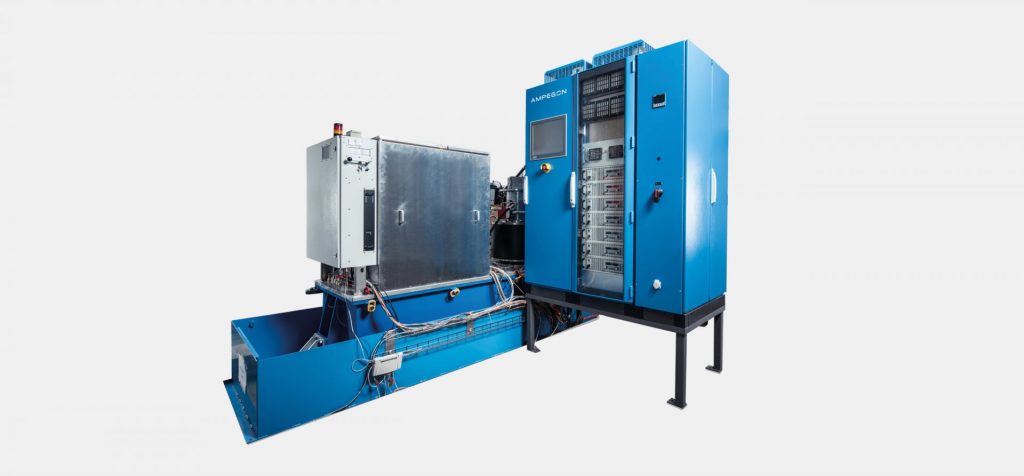 Short Pulse Modulator
Short Pulse High Power Modulator Ampegon designs and delivers stand-alone, versatile and compact short pulse modulators for specialist high frequency RF amplifier use amongst other applications. Our short pulse modulator, based on solid-state technology with a pulse forming network (PFN) topology, complements Ampegon's product range for pulsed, high power modulator and RF amplifier systems, as [...]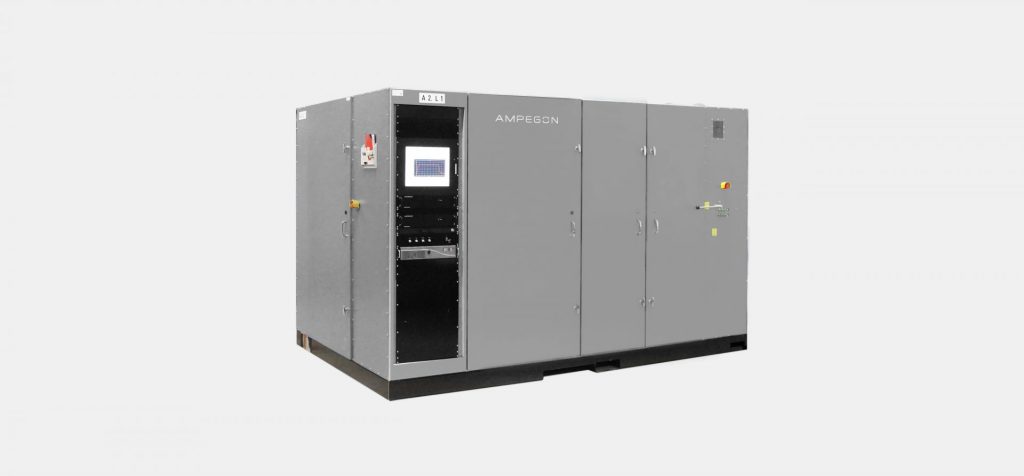 Long Pulse Modulator
Long Pulse High Power Modulator Ampegon designs and delivers stand-alone, versatile and compact long pulse modulators for use with high average power RF amplifiers, amongst other applications. Our long pulse modulator, based upon solid-state technology, complements Ampegon's product range for pulsed, high voltage modulator and RF amplifier systems, as new applications demand high average power [...]