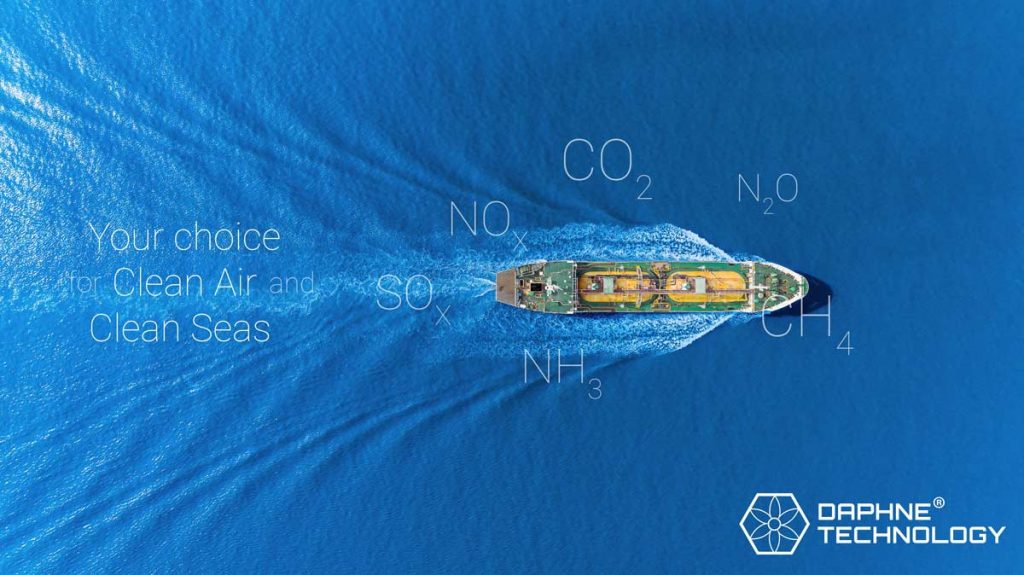 Ampegon Power Electronics is delighted to announce our ongoing partnership with Daphne Technology to develop a novel industrialized power supply for Daphne's revolutionary pollution reduction systems, which is to be fitted onto future ocean-going cargo ships.
Daphne's proprietary technology reduces NOx, SOx, and methane (CH4) emissions through a unique electrochemical process. One of their environmental products removes SOx and NOx from heavy-oil engine exhausts, transforming these pollutants into a non-hazardous, valuable fertilizer that can be collected and sold in port. Their second product provides exhaust gas purification to limit methane slip from the use of liquefied natural gas (LNG).
Daphne Technology was launched as a spin-off from the Swiss Federal Institute of Technology, Lausanne (EPFL), in 2017 and has ranked in the TOP100 Swiss start-up companies for the past four years. Daphne maintains strong ties with the university and continues to leverage its research, contacts, and network of partners. Daphne is supported by several investors, including Saudi Aramco Energy Ventures (SAEV), the strategic technology venturing program of Saudi Aramco, the world's leading integrated energy and chemicals company. The European Union's Horizon 2020 program also funds Daphne. Therefore, it is an honor that they have chosen Ampegon, supported by engineers and researchers at FHNW, to co-develop a cutting-edge Wavelet Pulsed Power (WPPTM) power supply to provide the necessary power performance and best possible electrical efficiency to energize Daphne's technology. The most recent stress-testing was witnessed by representatives from Hyundai Heavy Industries, who attended to see the new system in operation.
Daphne's long-term vision is to capture all pollutants and convert them into upcycled and valuable products, both onshore and land-based. Given the enormous efforts being made to transition the global economy to a cleaner, greener future, Ampegon is proud to be supporting Daphne in their quest to reduce pollution at sea with their revolutionary technology.
For more information about Daphne Technology, please see their website: www.daphnetechnology.com